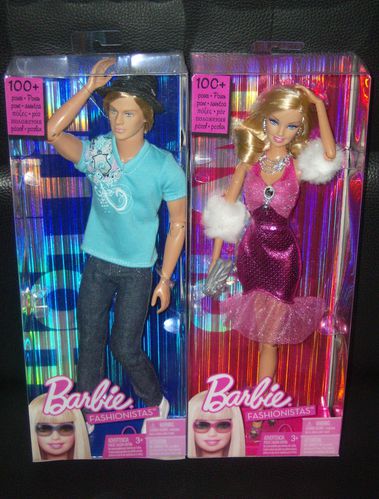 Which Fashionista are you?
I gave up on playline barbie dolls since Mattel stopped the production of the Fashion Fever in tubes and introduced the new version that, in my opinion, are less beautiful. But then I got tempted by the Fashionistas!
There's Artsy, Avery, Cutie, Girly, Glam, Sassy and Wild, each with her own set of clothes and accessories based on their distinct style and personality. There is even Hottie for the boys! Each doll has been designed with a dozen movement points so it can be posed in a hundred different ways.
I only have Hottie and Glam at the moment. There are still many more in the stores, so I'm not worried!